In this article, Paula Vernon, Clinical Risk Advisor, and Dr Natasha Coen, Senior Clinical Risk Manager, outline learning from claims occurring in radiology services and present advice to assist frontline staff in mitigating the risk of these claims occurring.
The State Claims Agency recently completed a five-year review of claims arising in radiology services. The review included 58 claims finalised during the period 2016-2020. This article presents the learnings from those claims as well as risk management advice to assist those working in radiology services to mitigate the risk of claims in the future.
Diagnostic errors
A diagnostic error can be defined as an error that emerges when a diagnosis is missed, inappropriately delayed, or is wrong.1 Diagnostic error (missed diagnosis, misdiagnosis and delayed diagnosis) was the most common reason for claims, accounting for 71% of the claims analysed, with 93% of these due to missed diagnosis. Fifty-five percent of missed diagnosis claims related to missed fractures, followed by 21% relating to missed cancers. Several of the cancer claims related to the failure to recognise abnormalities on a chest X-ray.
Factors resulting in diagnostic error included misinterpretation or incorrect reporting of radiology imaging findings, and the failure to consider a differential diagnosis. Contributory factors leading to missed fractures included failure to recognise all fractures where multiple fractures were present and failure to perform the requested radiological exam.

A 55-year-old patient with a history of persistent cough was referred to hospital by his GP for a chest X-ray (CXR). The CXR was reported to the GP as normal. Because the patient had persistent symptoms, the GP arranged for a second CXR six months later, which identified an abnormality in the right upper lobe. A CT thorax was arranged, which identified a right upper lobe mass. A subsequent biopsy confirmed the diagnosis of lung cancer. At that stage, a review confirmed that the lesion had been visible on the initial CXR.

Case study – missed diagnosis
Other causes of radiology claims
A further 7% of claims arose in relation to unanticipated complications during interventional radiology procedures, where in some cases the risks of the procedure were not discussed with the service users.
Poor communication with service users was a factor in a number of claims, including the failure to listen to the expressed concerns of the service users about their ability to undergo a procedure.
Seven percent of claims reviewed related to slips, trips, and falls, and two claims related to service users being injured by equipment during a procedure.
How can frontline staff mitigate the risks of such claims occurring?
Based on our analysis of these claims, we provide the following key advice for frontline staff:
Whilst diagnostic errors, including missed diagnosis, may be multi-factorial or due to human error, consideration should be given to mechanisms to minimise the risk of their occurrence including:

peer review/checks for accuracy
clinical audit against key performance indicators such as turnaround time
repeating sub-optimal imaging
review of imaging at multi-disciplinary meetings, where appropriate
training in human factors / ergonomics.

Where a slip, trip or fall occurs, a risk assessment should be conducted to identify hazards that resulted in these incidents and eliminate or mitigate the risk, where possible.
When communicating with service users and/or their caregivers, ensure expectations are managed; ensure risks and benefits of a procedure are clearly articulated, understood and documented, and that communication is consistent, clear, and compassionate.
All health and social care staff should be educated regarding the need to report incidents using NIMS, the National Incident Management System, in a timely manner.
References available upon request.
Take our survey
If you have a moment to spare, would you be willing to answer a few questions? We'd greatly appreciate your feedback. Our short survey will take about 5 minutes. Thanks for your help.
Clinical Risk Insights
View more articles from the latest edition of Clinical Risk Insights by the State Claims Agency.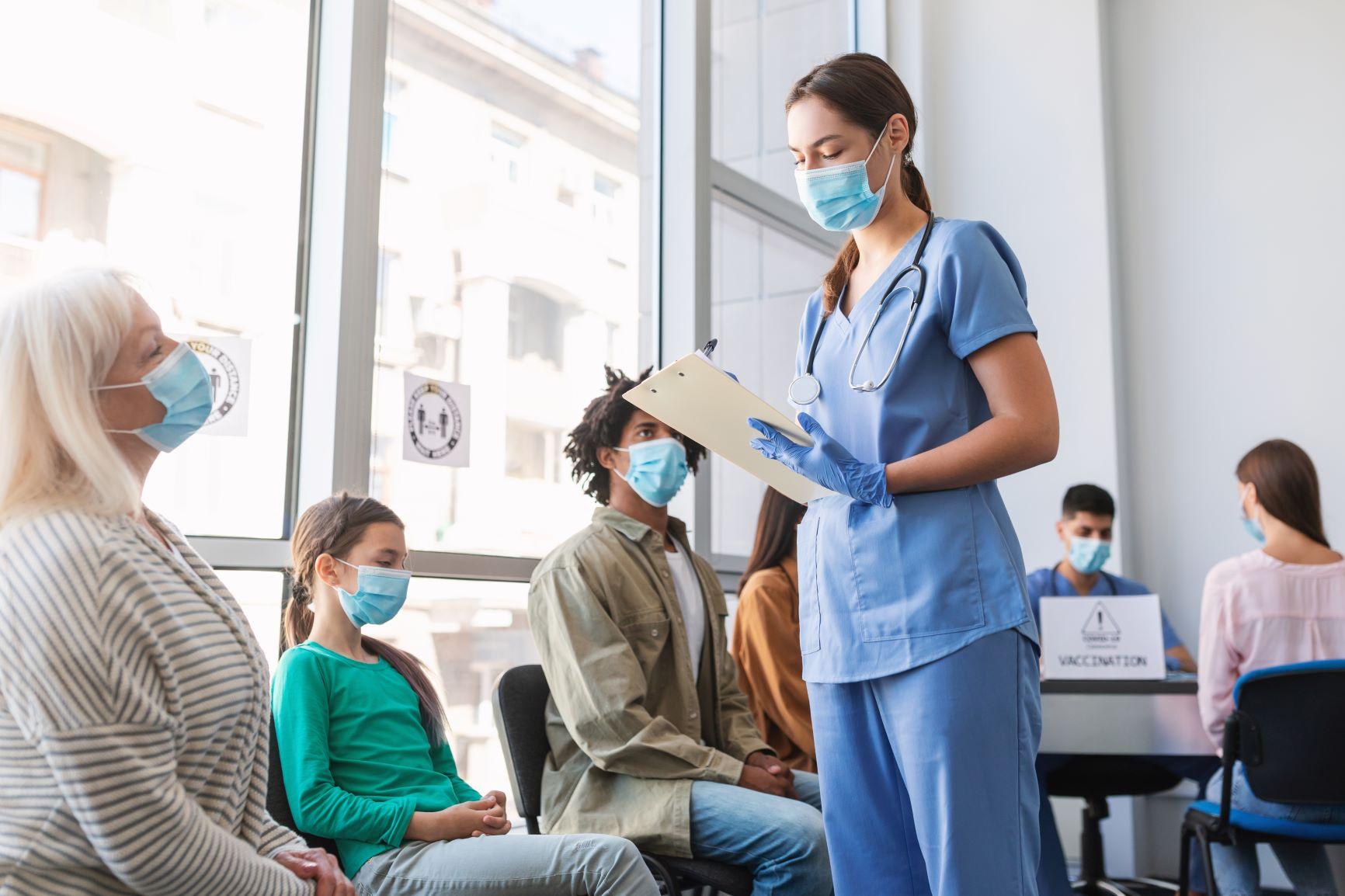 If you are working in a State Authority in the health and social care sector and would like to join our mailing list to receive the latest edition of Clinical Risk Insights, get in touch with us today.