Progress regarding patient safety has been made nationally and internationally over the last two decades. Detailed data analyses are occurring and findings are being shared.
While the seminal "quality report" by the Institute of Medicine in 1999, "To Err is Human: building a safer health system" identified that between 44,000-98,000 Americans were dying each year due to preventable lapses in patient safety. Recent publications estimate this figure to be 200,000-400,000.
High quality healthcare requires appropriate resourcing including highly trained staff, up to date equipment and appropriate infrastructure. Recruitment and retention of staff is a problem nationally. Good clinical governance with clinician leaders involved in decision making is important. Data interrogation at institutional, hospital group, national and international level is required. Training in teams across multiple disciplines is critical. Health information technology and the electronic healthcare record are improving how healthcare is delivered.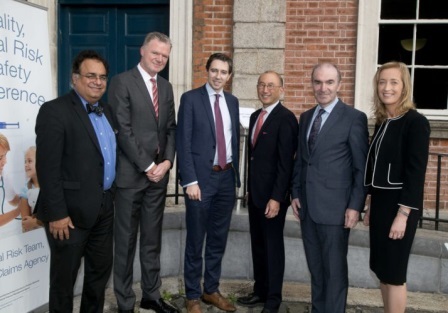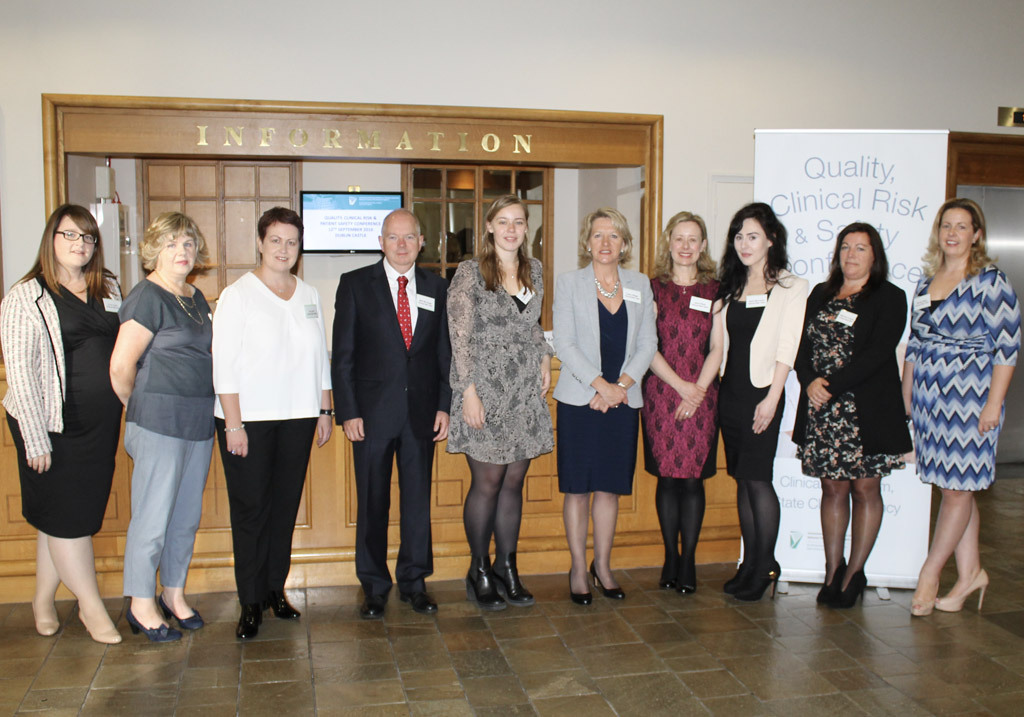 Legal reforms, similar to those available elsewhere, are awaited in Ireland. Patient-centred care is what is strived for and, therefore, patient involvement in how this care is delivered is key. Support for healthcare staff working under stressful conditions is needed. Collaboration at national and international level is fundamental.

Inaugural State Claims Agency conference
The inaugural "Quality, Clinical Risk and Safety" conference organised in Dublin Castle by the clinical risk team captured the essence of the future of quality improvement in healthcare and patient safety in Ireland. It involved all national stakeholders and some important international ones. Minister Simon Harris opened the conference. Three hundred healthcare staff demonstrated their commitment by attending.
Various topics were discussed, delivered by a range of expert speakers, from very different backgrounds. This included:
reviews of legal reforms (Minister for Health and Mr John Meade NHS Litigation Authority)
the rising costs of claims nationally estimated to be ~€300 million in 2017, (Mr Ciarán Breen, Director of the SCA)
protection of our healthcare staff who are "second victims" (world expert, Prof Albert Wu, Johns Hopkins University)
death due to medication overdose in a world class hospital and lessons learned (Prof Ajay Singh, Harvard Medical School)
national data analyses of clinical incidents, claims and costs (Dr Dubhfeasa Slattery, Head of Clinical Risk, SCA)
benefits of the Electronic Healthcare Record (Mr Richard Corbridge, Chief Information Officer, HSE)
Obstetric challenges in Ireland (Ms Sharon Sheehan, Master, Coombe Women's Hospital)
improving quality of care in Surgery (Mr Ken Mealy, Vice President of RCSI)
future training of our healthcare staff (Prof Anthony O'Regan, Dean of Post Graduate Education RCPI) and
the invaluable contribution of patients to improving quality in healthcare, despite challenges (Mr Brian O'Mahony, President of the World Haemophilia Association).
The high calibre of speakers and delegates at the conference is testament to the fact that patient safety is central to those involved in healthcare nationally. The future involves addressing the range of issues highlighted, implementing the recommendations discussed and delivering outcomes that improve patient safety and patient experience in our hospitals and community healthcare organisations nationwide.