These awards, presented by the State Claims Agency, acknowledge and reward the leaders in enterprise risk management in the State sector and commend the ongoing process of continuous improvement and progress in the management of risk within State authorities.
The Judges
The panel of judges will consist of
Pat Kirwan, Deputy Director, Enterprise Risk, State Claims Agency

Oonagh Leonard, Senior Risk Consultant, Aon
Colm Campbell, Brigadier General (Retired)
The judging panel will evaluate each entry based on its merit and success at achieving your objectives.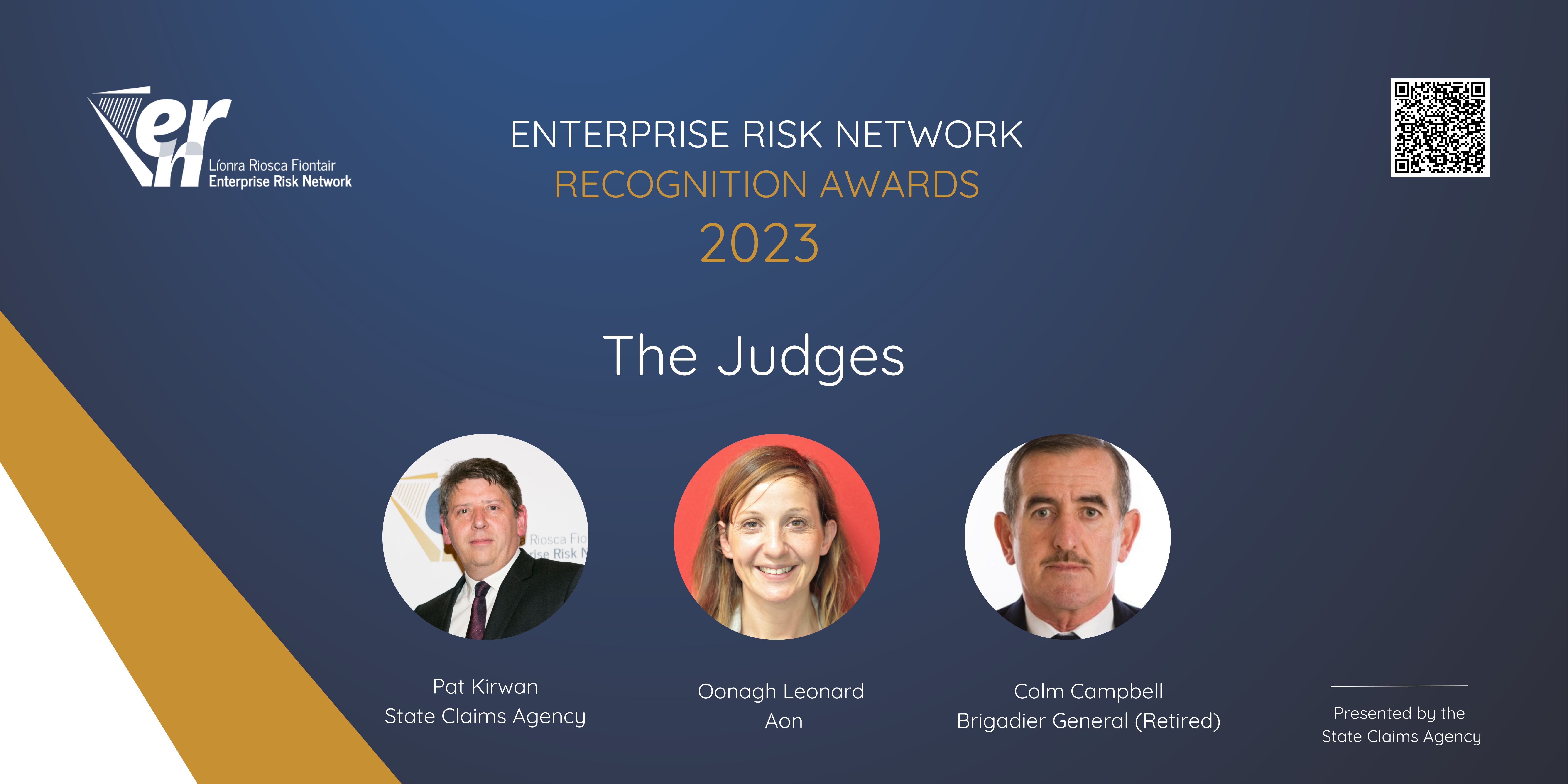 Pat Kirwan is a Deputy Director of the State Claims Agency. With a background in engineering he has 25 years of experience in risk management across both the public and private sectors. He has founded and chaired the State's Risk Management Network and been a member of numerous risk and safety groups including the Visitor Safety Group, the National Healthcare Quality Reporting System Task Group, Critical Incident Stress Management Network Ireland, the HIQA Ministerial Advisory Group on Data within Healthcare, the Major Emergency Task Force and the Cost Of Insurance Working Group.

An experienced Health and Safety Consultant, with over 18 years' industry experience, Oonagh has experience working very closely with Aon's clients particularly in healthcare, pharma, manufacturing and retail. With such experience, Oonagh has developed a very strong knowledge of Health and Safety legislation, policies and procedures. Oonagh works with clients to develop Health and Safety Risk Management solutions to assist them in protecting their business, reduce risk and liability and implement a structured sustainable Safety Management System.
Brigadier General Colm Campbell retired from the Defence Forces in January 2016, having joined the Defence Forces as a Cadet in June 1973. His appointments in Ireland, prior to retirement, included Personal Staff Officer to the Chief of Staff, Commandant of the Cadet School, Director of Strategic Planning, and most recently as Assistant Chief of Staff of the Defence Forces. Brigadier General Campbell was Risk Manager for the Defence Forces from March 2012 to January 2016. In September 2016, following his retirement from the Defence Forces, he was appointed to the HSE Risk Committee. In July 2019, following the creation of revised governance structures within the HSE, he was appointed to the HSE Audit and Risk Committee.
If you are a State authority, you can enter the Enterprise Risk Network Recognition Awards 2023 until 10 March 2023.